Well, if you want to learn to ride a directional board, you could do a lot worse than start with this board. Designed to work in on shore mush (what we get a lot of, round here!) and also as a light wind board, this board really can kill several birds........
It will have the effect of getting you out when your biggest kite would normally be too small, and boost your time on the water! It goes upwind like a train, even on light wind days. Do a Google search for reviews, I have never seen a bad one.......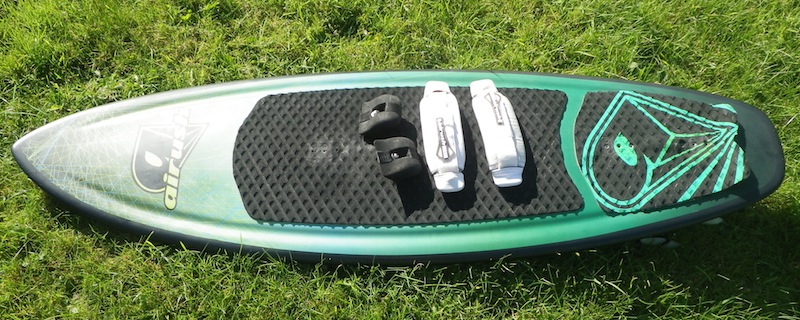 It comes with footstraps and sky hooks, a full deck pad and a grab rail, so will see you from first time on a directional, to strapless, and on to strapless freestyle!
The sky hooks give you a stepping stone between strapped and strapless, like having straps but not have them getting in the way when you want to move your feet around. You can jump over waves on the way out and even do front and back loops, but still have almost all the freedom to move your feet around the deck that you normally only have when fully strapless. Using the front strap only is often advised as a transition to strapless but having the sky hook on the back will give you that little extra to help you along the way!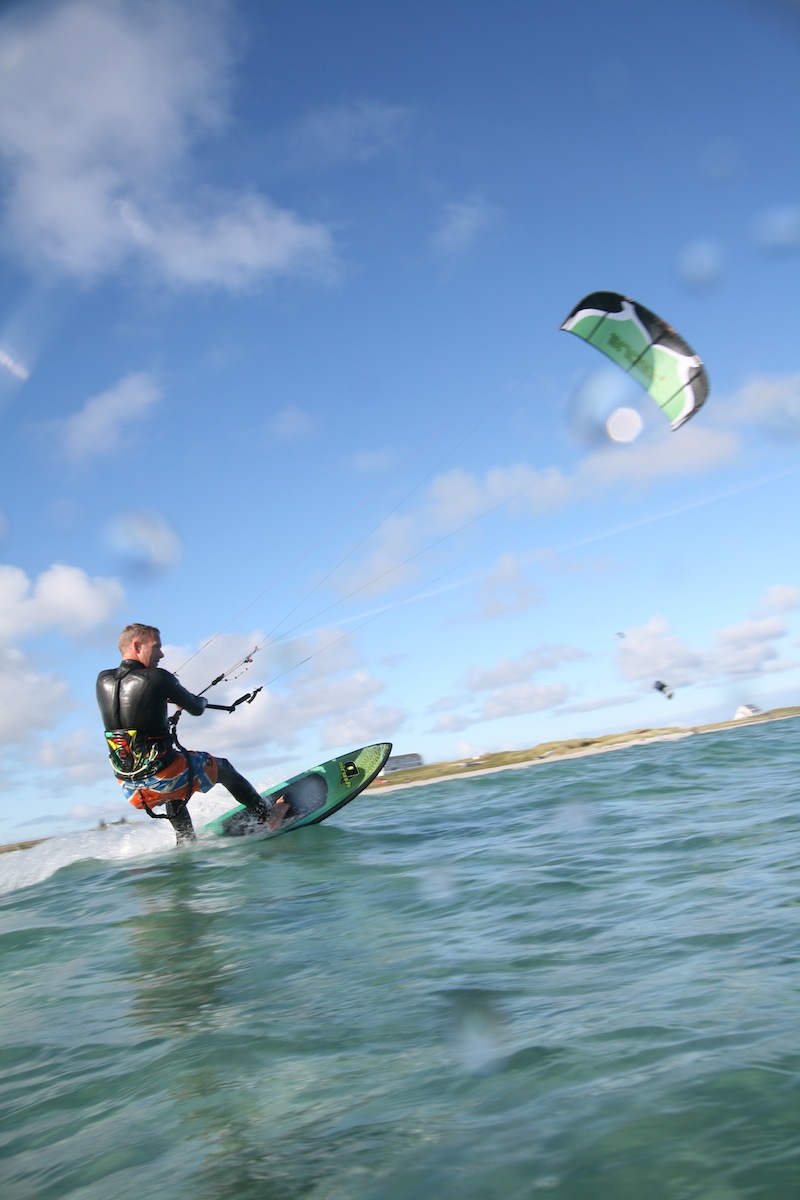 These are a couple of pictures of me using the sky hooks......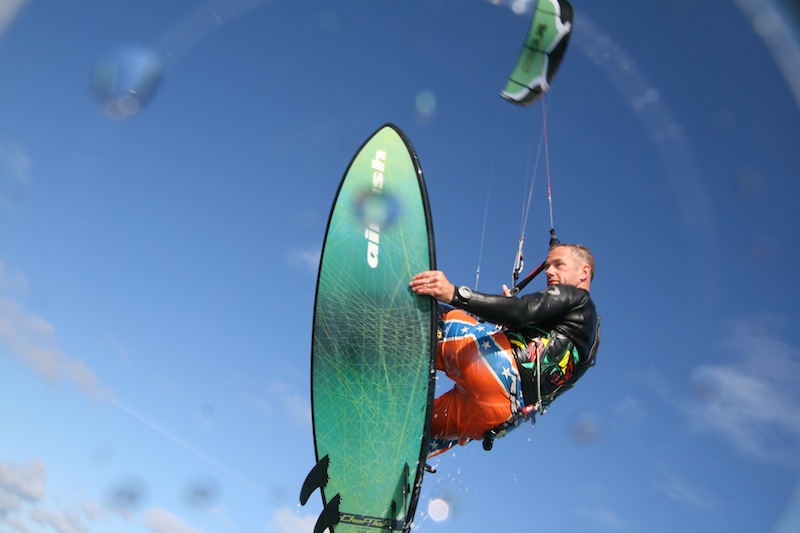 One of the fins was a little loose, so I have used a plastic shim to help keep it in. You can't see it and it will probably not make any difference until you want to take off or change the fins, I only mention it as I want to be as honest as possible about the condition of this board.

There are also several small, superficial, dings dotted around the board, but then it is 3 years old. It has always lived in a padded bag, but dings are a fact of life with any board.....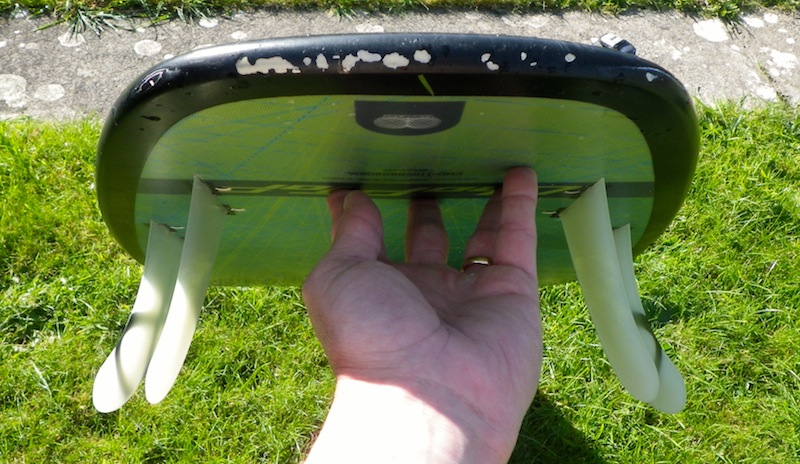 I am looking for around £200. I'm not in a hurry to sell as I already have a replacement. I will be more than happy to meet up at any of our lovely South Wales beaches, rather than pay for postage.